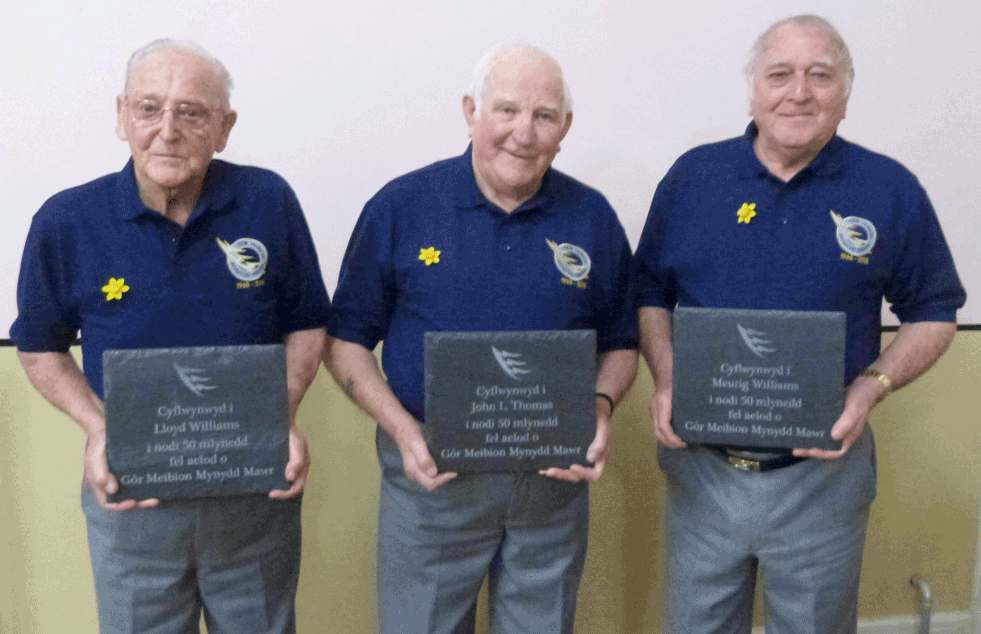 In the photo (l-r) Lloyd Williams, John L Thomas and Meurig Williams.
Three Gwendraeth valley choristers have been recognised for their long service to Côr Meibion Mynydd Mawr and presented with commemorative slates to mark their achievements.
John L Thomas from Pontyates and the Tumble brothers, Lloyd and Meurig Williams, have each been members of the choir for 50 years and we are delighted to make the presentations to them. The three choristers have also been made Life Vice Presidents of the choir.
Although we are celebrating our 50th Anniversary in 2016, the actual date the choir started was in 1965 but as we were committed to preparing for and taking part in the Massed Choirs Festival in London last year, it was decided to hold our Anniversary events in 2016.
The next celebration event organised by the choir will be the Anniversary Dinner in Tumble Welfare Hall on Friday, May 20.